The Wimbledon courts face their fourth day of action at this year's championships today with the club's Chief Executive insisting they are up to the job. Seven singles players withdrew from competition injured on 'Wounded Wednesday' and complaints were made about the quality of the surface.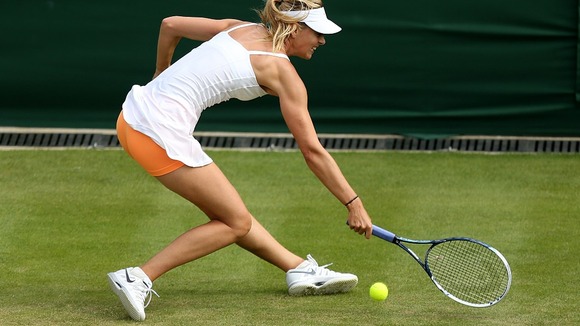 Maria Sharapova did finish her match but suffered a shock loss to Michelle Larcher De Brito after sliding all over Court Two. She also did not deny a lip reader's claim she had called the surface "dangerous".
Chief Executive Richard Lewis said: "There has been a high number of withdrawals at The Championships and we sympathise with all the players affected.
"The withdrawals have occurred for a variety of reasons, but there have been some suggestion that the court surface is to blame. We have no reason to think this is the case. Many players have complimented us on the very good condition of the courts.
"The court preparation has been to exactly the same meticulous standard as in previous years and it is well known that grass surfaces tend to be more lush at the start of an event."