Mo Farah said he is not tired of medals after Prince Charles joked the Olympian must be sick having so many of them as he collected his CBE.
The double gold medallist, who grew up in west London, triumphed in both the 5,000m and 10,000m at the London 2012 Games.
Speaking after receiving the award, Farah said: "I never in my life imagined coming to Buckingham Palace.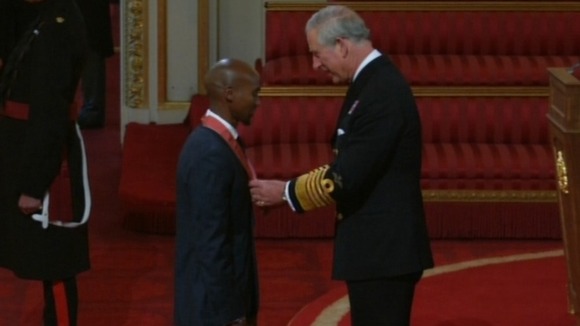 "I remember running past it in the mini-marathon as a kid when I was 13 and thinking it was so beautiful and taking pictures of the lion, so coming inside and receiving this award is great.
"Prince Charles said, 'You must be getting sick of so many medals' and to hear someone like the Prince of Wales knows who you are is just brilliant.
"I'm not tired of it at all, I just want to make my country proud and collect as many medals in my career as I can".