A Vatican cleric, a member of Italy's secret services and a financial broker have been arrested as part of an Italian investigation into the Vatican bank, a police source and a lawyer told Reuters.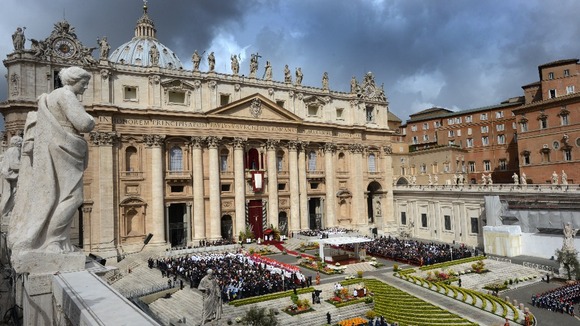 The cleric, Monsignor Nunzio Scarano, worked as an accountant in the Vatican's financial administration. He was arrested in a parish in Rome's outskirts, his lawyer Silverio Sica said.
Scarano was suspended from his duties several weeks ago when he was placed under investigation by magistrates in the southern city of Salerno, his home town.
In that investigation, Scarano was accused of taking 600,000 Euros in cash out of an account in the Vatican bank a little at a time, usually 10,000 Euros, and giving it to friends who gave him checks. It is alleged he then deposited the checks into an Italian bank account to pay off a mortgage.