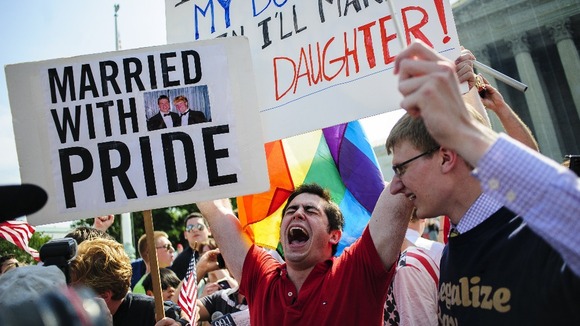 Lawyers acting on behalf of the sponsors of California's same-sex marriage ban say that a judge acted 'prematurely' in allowing the weddings to take place.
Senior Counsel Austin Nimocks, for the Arizona based Alliance Defending Freedom group, said it was "unfair" that the unions were being allowed to take place, while Supreme Court justices were still considering the case.
The group has the right to ask a judge to reconsider their decision, that Proposition 8's backers did not have the legal authority to defend the ban, over the next 22 days.