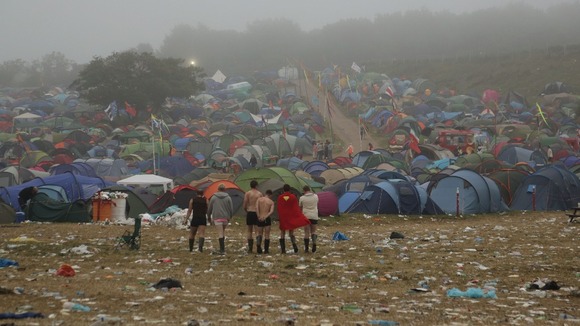 Avon and Somerset Police said that crime has "dropped dramatically" from the last time that Glastonbury was staged.
Some 220 crimes including 61 drugs offence and 106 thefts from tents have been reported to officers since this year's event began, a fall of 33% since 2011.
Inspector Shirley Eden said: "We are very pleased with how the festival has gone.
"We would like to thank the majority of festival goers for their cooperation, good festival spirit and for being sensible with their property."
Read: First arrest at Glastonbury as man tries to smuggle drugs in Fruit Pastilles