Lewis Hamilton has said that Red Bull will make victory difficult in today's British Grand Prix, despite qualifying in pole position.
He told BBC Sport: "Red Bull have been dominant throughout the year. We are getting closer but I don't feel we are there yet. We'll do what we can. We're in the best position to fight."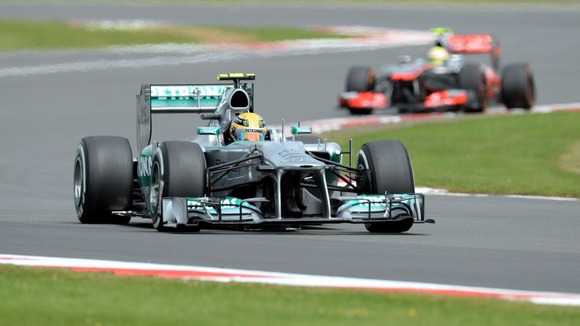 Hamilton said: "Undoubtedly it's going to be tough to keep Sebastian [Vettel] behind us".
""I'm going to be pushing, giving my all, as I'm sure Nico [Rosberg, Mercedes team-mate] will, to finish up ahead."
"We're just going to put as much positive energy as we can towards it and we'll do the best job we can", he added.