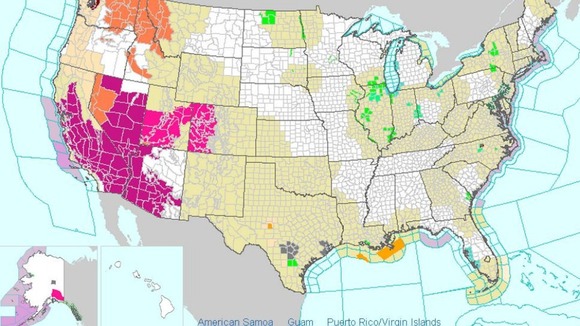 An 'excessive heat warning' for "potentially life-threatening" heat, has been issued by the US National Weather Service as a heatwave blistered western parts of the country.
The agency said on their website: "Excessive heat warnings remain in effect for a large portion of California...Nevada...and Arizona...where daytime highs will yet again dangerously soar well past the century mark and overnight lows will barely drop into the seventies and eighties.
"The south west will be particular hot with several places exceeding 110 degrees. One of the hottest places will be Death Valley, California as temperatures will approach 130 degrees".