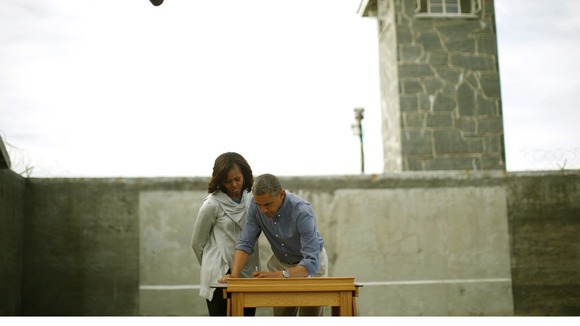 At Nelson Mandela's former prison, Barack Obama wrote how "deeply humbled" he was "to stand where men of such courage faced down injustice."
"The world is grateful for the heroes of Robben Island who remind us that no shackles or cells can match the strength of the human spirit."
President Obama wrote his comments in the visitors' book in the prison courtyard where he saw where Mandela worked and hid his draft of his book A Long Walk to Freedom.