The Deputy Prime Minister Nick Clegg has answered questions about expected proposals by an independent body to increase MPs' pay at his monthly press briefing.
He said he was not in favour of a rise, and would not personally accept one, adding that the public would find "impossible to understand particularly those in the public sector whose pay is only increasing by 1%".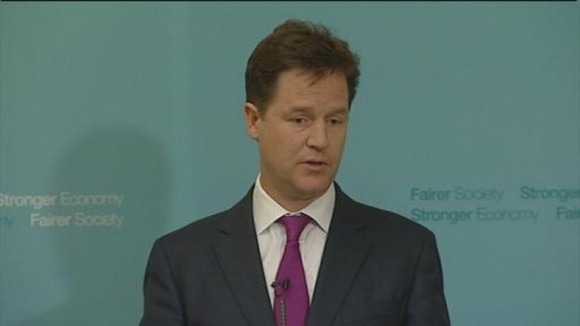 He added that "MPs are public servants paid by taxpayers" and said a decision of this nature would not make "any sense at this particular time".