Deputy Prime Minister Nick Clegg will today suggest two parties are better than one when it comes to tackling the "intractable problems" that have troubled single party governments for decades.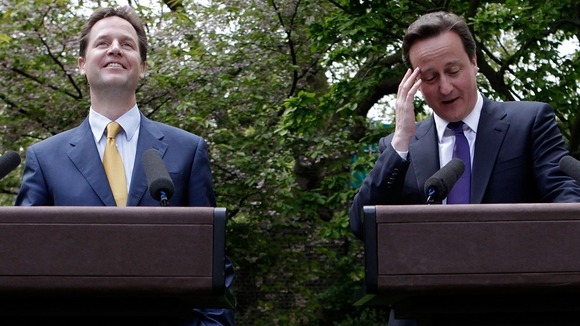 The Liberal Democrat leader will say the Coalition "continues to confound its critics" by staying the course despite claims of infighting as he argues it is has taken on the trickiest issues such as social care, welfare reform and pensions.
He will defend the tough decisions announced in the Spending Review last week, including £11.5 billion cuts to government departments.
Mr Clegg will make the comments at the start of a new series of monthly press conferences with journalists, harking back to the sessions staged by Tony Blair and Gordon Brown during their time in No 10.