Nineteen firefighters from an elite team were killed in the Arizona wildfire that has destroyed around 200 houses and forced the evacuation of two small towns near state capital Phoenix.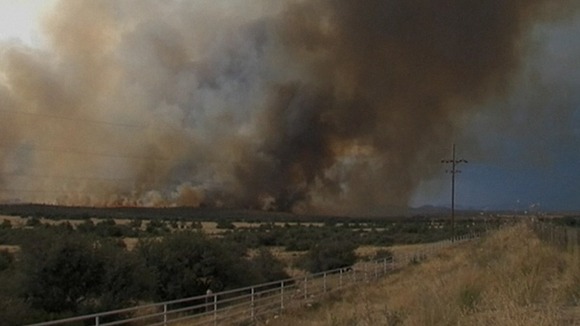 The tragedy ranked as the greatest loss of life among firefighters from a single wildfire blaze in the US in 80 years, since 29 men were killed battling the Griffith Park fire of 1933 in Los Angeles.
Art Morrison, from the Arizona State Forestry Commission, told CNN the firefighters, who were members of a specially trained "hot shot" team, were killed when they were overtaken by the fast-moving flames.
He said: "In normal circumstances, when you're digging fire lines, you make sure you have a good escape route, and you have a safety zone set up. Evidently, their safety zone wasn't big enough, and the fire just overtook them. By the time the other firefighters got in, they didn't survive."
Prescott Fire Chief Dan Fraijo called the tragedy "one of the worst wildfire disasters that's ever taken place."
He added that one member of the 20-man crew happened to be in a separate location and survived. There was no immediate information on his condition.