The fast-moving Arizona wildfire that killed 19 elite firefighters over the weekend has engulfed more than 8,370 acres and continues to rage unchecked, state officials said.
Arizona's Incident Management Team warned that today's gusty winds and high temperatures could result in "erratic" shifts in the fire, which has grown quickly in size from about 1,000 acres on Sunday.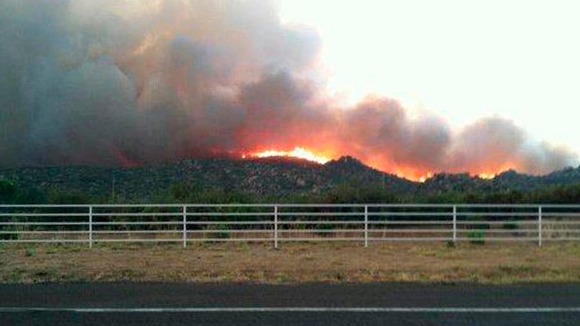 Additional crews and equipment were due at the scene near the town of Yarnell, about 80 miles (128 km) northwest of Phoenix, officials said in a statement.
Forecasts predict a 20 per cent chance of thunderstorms and possible rain showers.