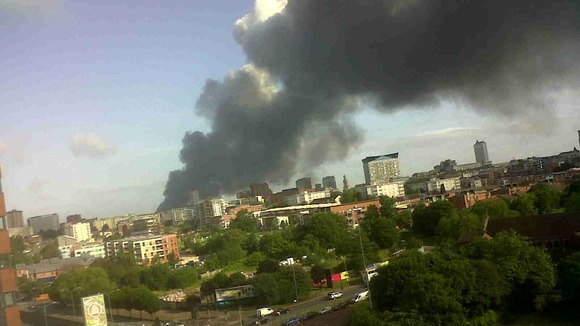 West Midlands Fire Service has confirmed 10 firefighters received treatment at the scene.A spokesman said two were taken to hospital - one with an eye injury and another with an ankle injury.Eight more were treated at the scene for minor heat-related injuries, he added.
A spokeswoman for Birmingham Airport confirmed the Smethwick blaze was not affecting flights.
She said: "Operations are continuing as normal and the fire has had no impact on any of our services."