Elite firefighters in the US city of Prescott have gathered to remember 19 colleagues who were killed battling a wildfire in Arizona at the weekend.
Many of them were visibly upset as they held a moment of silence during a memorial service.
Read: City releases picture of 19 firefighters killed in wildfire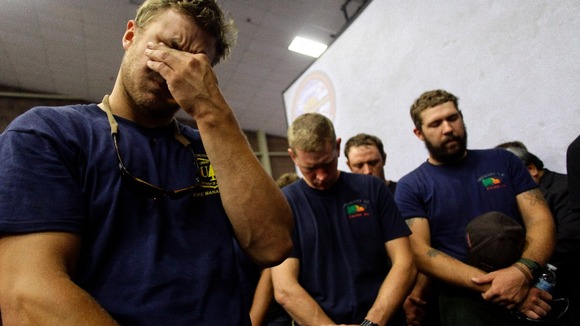 Other members of the public paid tribute to their sacrifice at a makeshift memorial where they left flowers, prayers and US flags.