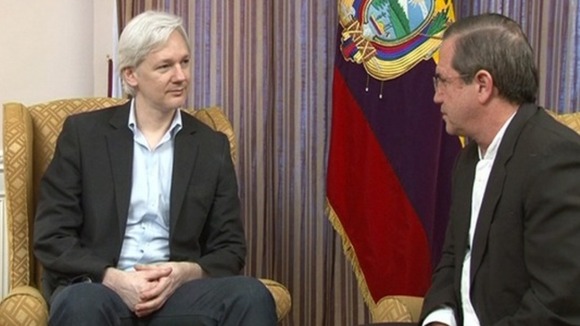 Ecuador's foreign minister Ricardo Patino said they will release information on who planted the bug inside their embassy in London.
Read: 'Hidden microphone' found in Ecuadorian Embassy
Patino said the device was used to collect "all kinds" of information from the office and was discovered before his visit to Assange, who has been staying in the embassy for more than a year. In a press conference in Quito, he said:
"We found that the device was used to collect all kinds of information in our embassy office. I didn't make it public at that time for we didn't want to affect the visit.
But we immediately conducted an investigation to find the source and I will release our result at tomorrow's press conference including the source of the device, who was using it and which department installed it."
Ricardo added that he hopes relevant countries or organizations could offer a reasonable explanation for the hidden listening device.