Labour leader Ed Miliband's Prime Minister's Questions briefing notes were left in a toilet in Commons, the BBC reports.
According to political correspondent Norman Smith, they contained pre-prepared lines to rebuff David Cameron over a row about Labour's candidate choice for Falkirk involving the Unite union.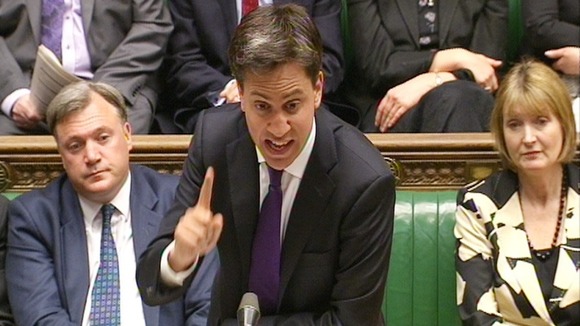 The notes were also said to contain pre-emptive responses to any criticisms of Labour MP Tom Watson, including "I'll take Tom Watson over Andy Coulson any day".
Mr Smith said a Labour source admitted that Mr Miliband's parliamentary aide left the notes behind, quoting them saying "he left the chamber in a hurry!".