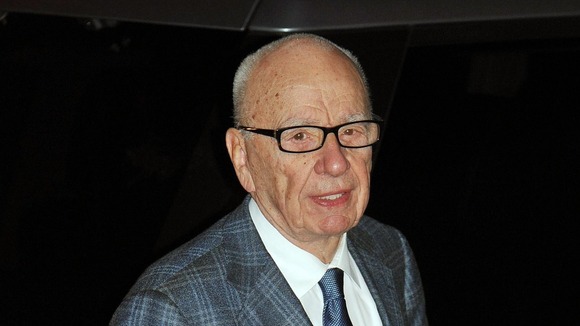 Rupert Murdoch has been heard condemning police who are investigating alleged phone-hacking and illegal payments to officials by his journalists as "totally incompetent" in a secret recording broadcast by Channel 4 News.
The News Corp boss is heard apparently regretting the amount of information his company had handed over to the investigation - describing it as a "mistake" - while also appearing to tell staff who feared losing their jobs if found guilty of any offences to "trust" him.
The recording, obtained by the Exaro investigative website, was said to have been made in March during a meeting with journalists from The Sun at his newspapers' headquarters in Wapping, east London.
A spokesman for News Corp told Channel 4 News: "No other company has done as much to identify what went wrong, compensate the victims, and ensure the same mistakes do not happen again.
"The unprecedented co-operation granted by News Corp was agreed unanimously by senior management and the board, and (News Corp's management and standards committee) the MSC continues to co-operate under the supervision of the courts.
"Rupert Murdoch has shown understandable empathy with the staff and families affected and will assume they are innocent until and unless proven guilty."