The train that derailed and exploded in Lac-Megantic, Canada, had been parked and the conductor was not aboard when "somehow, the train got released".
Watch: Tanker blast hurls flames hundreds of feet in the air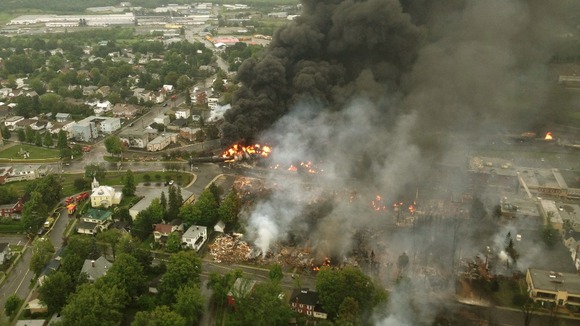 "We're not sure what happened, but the engineer did everything by the book. He had parked the train and was waiting for his relief", Montreal, Maine and Atlantic Railway, Inc Vice President Joseph McGonigle said.