Monteal, Maine and Atlantic Railway said it has reports of a number of fatalities and injuries after its crude-oil train derailed in Lac Megantic, in Quebec, according to Reuters.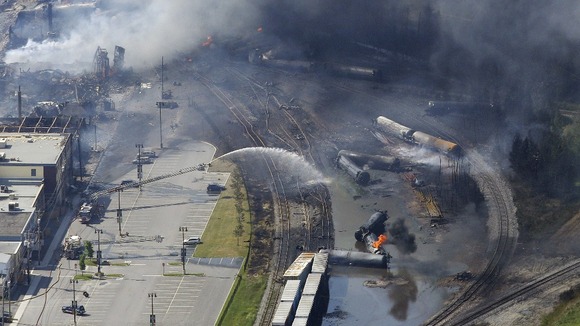 The railway organisation added that the train had 72 carloads of crude oil in five locomotive units, which derailed at the Rue Frontenac Crossing.
The train was stopped and tied down by a locomotive engineer at 11.25 PM local time on Friday in Nantes, 6.8 km west of the area, the company said.
The train was stopped for a crew change, hence an engineer was not on the train when it derailed, they said in a statement.
The train moved downhill into Lac Megantic where it derailed. The statement does not indicate why the train was moving.