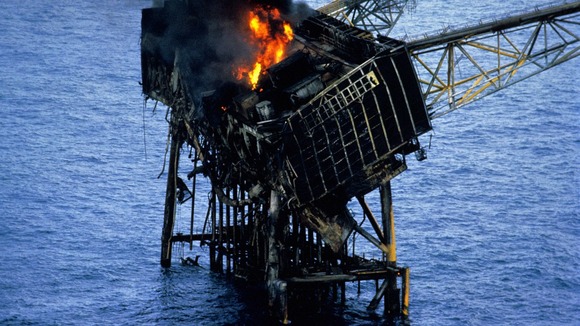 The 25th anniversary of the world's worst offshore disaster, in which 167 men were killed, is being remembered today.
The North Sea tragedy happened on July 6 1988, when explosions and a fireball ripped through the Piper Alpha oil rig.
The service, due to take place at 11am at the North Sea Memorial in Aberdeen's Hazelhead Garden, will begin after the flypast of an RAF Sea King helicopter from Lossiemouth. This was the first aircraft to arrive at the scene of the disaster 25 years ago.