The names of all 167 people who died in the disaster will be read by representatives from the oil and gas industry and floral wreaths will be laid at the memorial.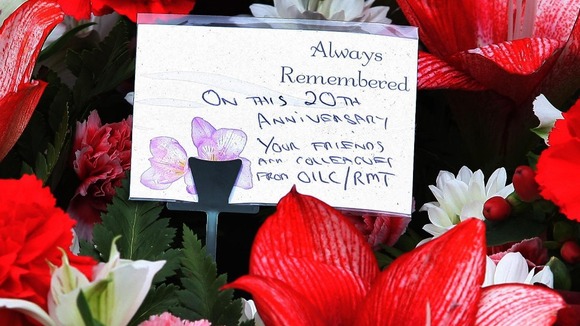 Roy Carey, 70, from Ayrshire, was one of 62 survivors and will be attending the service. "It gives me a chance to reflect on it. I do feel it's the only place where I feel a little closer to the lads that never made it," he said.
"A rig can now only burn the fuel that is on board which was not the case on the Piper Alpha. This should prevent a disaster to that extent happening again, but because that is happening in the North Sea doesn't mean it is happening worldwide but it really should be,"
"Safety, with science, should get better not worse and I'm hoping that improvements will be ongoing all the time".