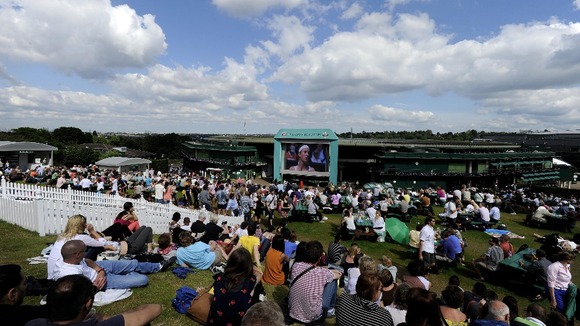 Soaring temperatures across the country have sparked a run on the staples of a British summer, with retailers reporting a spike in sales of disposable barbecues, fresh meat and strawberries.
Supermarket shelves have also been well stocked with sun cream before this weekend's balmy conditions.
Temperatures are expected to reach 30C (86F) in parts of southern England.
Waitrose said its burger sales are up nearly 90% this week, with sales of sausages and their vegetarian equivalents also surging. It predicts a further boost to sales if Andy Murray wins the Wimbledon men's singles final tomorrow.