The country sweltered on the warmest day of the year today as Andy Murray proved himself to be the hottest British tennis player of his generation by making history at Wimbledon.
The mercury reached 29C at Heathrow and Kew Gardens in the capital with much of the rest of the country also enjoying warm sunshine.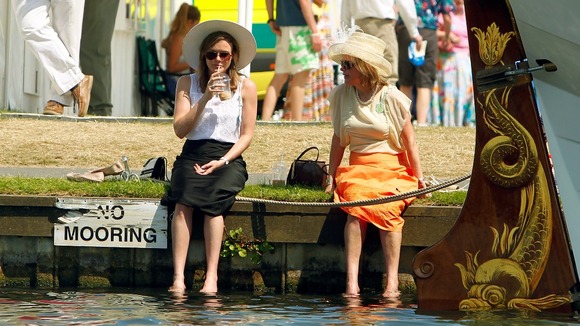 Thousands of spectators made the most of the hot weather to watch the men's singles final on giant outdoor screens set up at many locations across the country.
Those who were lucky enough to be at Wimbledon donned hats and used umbrellas to shade themselves from the intense sun.
Beaches up and down the country were also packed, leading to more than 250 call outs to the Coastguard.