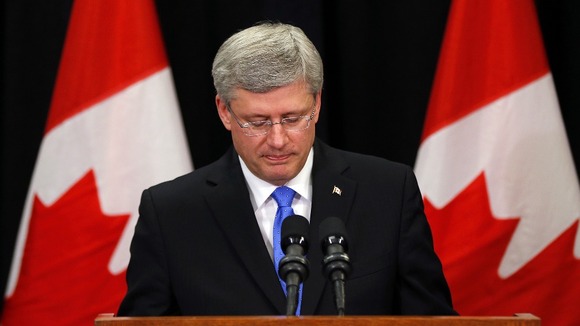 Canadian Prime Minister Stephen Harper issued a statement following the derailment of a train carrying crude oil and subsequent explosions that led to fires in the town of Lac-Mégantic, Quebec:
"Our thoughts and prayers go out to the families and friends of those affected by this morning's tragic train derailment and subsequent fires in Lac-Mégantic, Quebec.
"We hope evacuees can return to their homes safely and quickly. The people of Lac-Mégantic and surrounding areas can rest assured that our Government is monitoring the situation and we stand by ready to provide any assistance requested by the province".