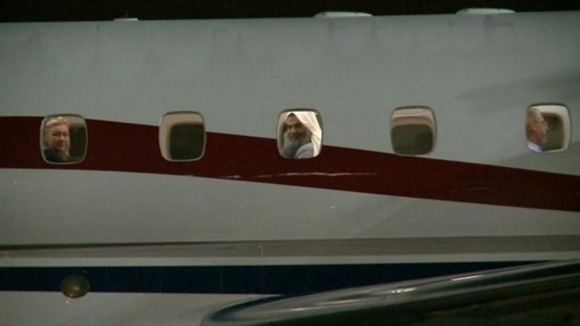 The Prime Minister said that the lengthy deportation process and repeated appeals had been "immensely frustrating", and that plans were under way to simplify the process through the Immigration Bill.
Asked about suggestions the UK should withdraw from the European Court of Human Rights, he said: "It is important that Britain meets proper international obligations - and we do - but frankly when it comes to these cases I don't rule anything out in terms of getting this better for the future."
He also said that the Conservatives would set out "the right steps to deal with this" in its next manifesto.
Mr Cameron said: "I don't pre-judge what they will be but the one thing I am certain of is that if you have someone in your country, who has come here and threatens your country, who you can deport to a safe country, you should be able to do that and it shouldn't take so long.
"You will read in the next Conservative manifesto the steps that will be necessary to make sure that in future you can deport people who threaten your country more quickly.
"That's the key outcome and I have always said this: that whatever it takes to deliver that outcome, the next Conservative Government will do."