Stop 'playing into the hands' of the Tories, Unite general secretary Len McCluskey said today, amid an highly-damaging row over candidate selection.
In an article for the Sunday Mirror, Mr McCluskey urged Mr Miliband to "step back from the brink of a ruinous division".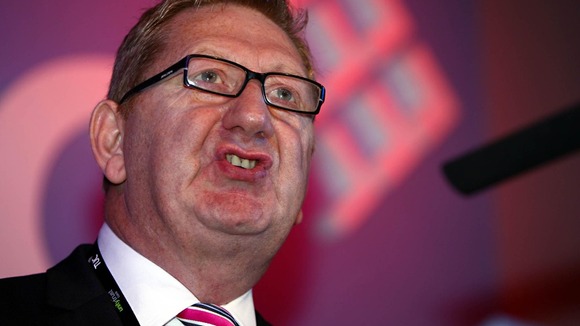 He wrote: "Labour's attack on Unite is alienating tens of thousands of decent people from the party at a time when we should all be pulling together to take on this rotten government and its policies causing so much misery.
"Don't led Blairite diehards like Lord Mandelson be your back-seat drivers...and don't let the Tories set our agenda.
"They are wrecking Britain. Their only hope is to wreck Labour too. This week the party's leaders have played into their hands. It is time to reunite".