The Prime Minister has described the launch of the new national curriculum as a "really important day for British education".
Speaking on a visit to St Mary's and St John's primary school in north London, David Cameron said the curriculum combined "the best of the old and the best of the new".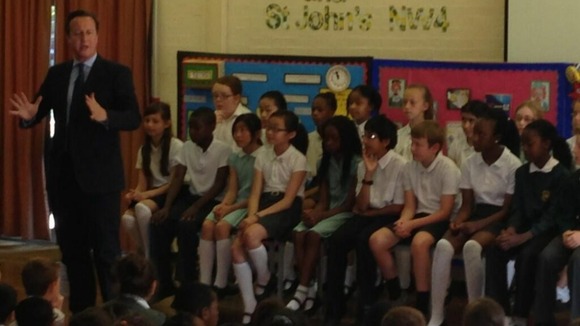 Mr Cameron continued: "We are competing in a global race. I want British children coming out of school to be at the top of the class, beating the best in the world.
"We have got to get this right and get it right now. There are children being turned out of schools in other parts of the world who are competing with us.
"We should be measuring ourselves against the best in the world. That needs to start now".