Andy Murray said his friend's cancer fight changed his perspective in the run-up to Wimbledon.
Ross Hutchins, Murray's Davis Cup team-mate, was diagnosed with Hodgkin's Lymphoma last year and has just finished six months of chemotherapy.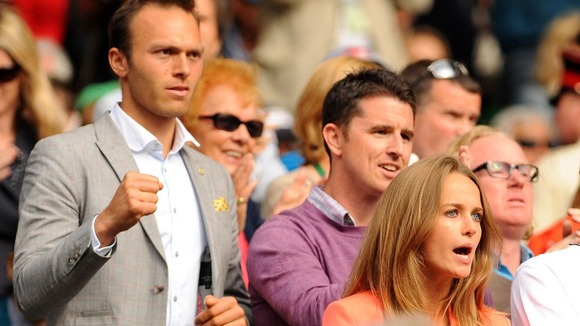 Murray said that although he felt huge pressure to win Wimbledon, Hutchins' illness had influenced his thinking.
The Wimbledon champion said: "He's extremely young to have something like that happening. It's shocking.
"When he asks you how you're feeling - like after my semi-finals or the final in Australia at the beginning of the year - you think twice because it's not that bad in comparison to what he's going through. It definitely changes your perspective, for sure."
Murray has been involved in Hutchins' fundraising efforts for the Royal Marsden Hospital by donating his winner's cheque from his victory at Queen's.
Hutchins, who said he was "ecstatic" after Murray's win, aims to be back on the tour next year.
Read: Who could be the next British Wimbledon champion?
Read: Team Murray - the people behind Andy's Wimbledon success