Two tiger cubs have been named 'Murray' and 'Viktor' in celebration of the British tennis star's Wimbledon victory.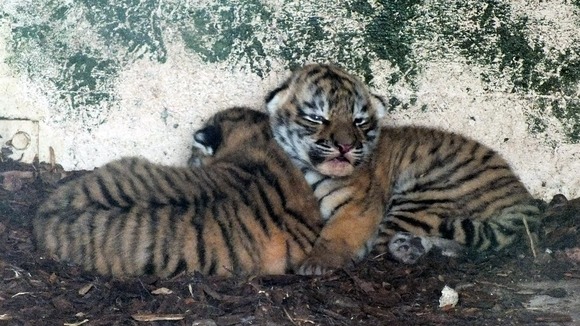 The Amur tigers were born on May 29 and are kept at the Highland Wildlife Park, set in 200 acres in the Cairngorms National Park.
Una Richardson, carnivore head keeper at the park, said: "With last night's victory fresh in our minds, we just couldn't resist naming them in celebration.
"Although we have used Russian names for our previous tiger births, it is an honour to be able to name one of our newest arrivals after Andy Murray and pay homage to his remarkable achievement."
Amur tigers, the largest member of the big cat family, are endangered with an estimated 350 to 450 individuals left.
Read: Team Murray - the people behind Andy's Wimbledon success