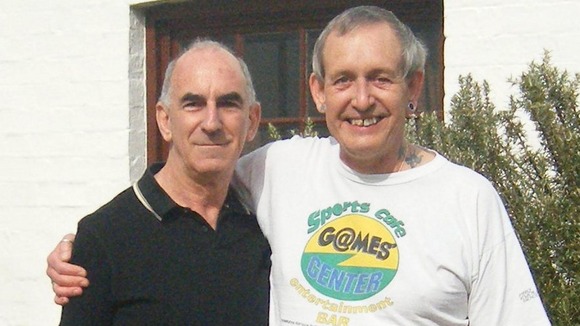 Christian Susanne Wilkinson lost her appeal against a ruling that she unlawfully discriminated against a gay couple when she refused to let them stay in a double room.
She refused to let Michael Black, 64, and partner John Morgan, 59, have the room at the Swiss Bed and Breakfast in Cookham, Berkshire, in March 2010.
B&B couple: We were never asked if we were married
A judge at Reading County Court heard that the pair, from Brampton, near Huntingdon, Cambridgeshire, who had made a reservation and paid a deposit, protested at their treatment but Mrs Wilkinson made it clear that it was against her religious convictions to allow two men to share a bed.
Master of the Rolls Lord Dyson, Lady Justice Arden and Lord Justice McCombe, in the Court of Appeal in London, dismissed Mrs Wilkinson's challenge, but gave her permission to appeal to the Supreme Court.