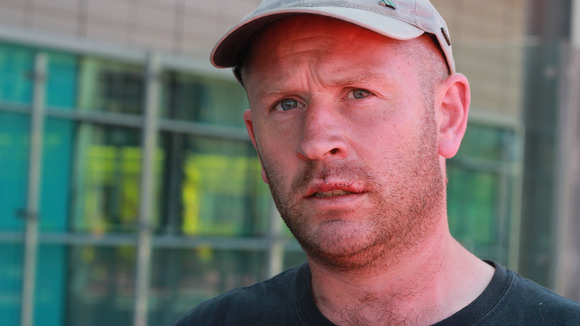 Scott Shaw has now left the hospital after having his lip stitched up.
He came in to the A&E this morning after a slip with a hedgecutter left him with a nasty gash.
"The worst part was the injections - they were very sharp," he said. "But after that I couldn't feel anything."
The only snag was a 30-minute wait at reception to be issued with a prescription.