The hot weather being enjoyed across the UK is expected to last until the weekend.
Temperatures will dip mid-week to the low 20s, before soaring again on Friday and possibly lasting until Sunday.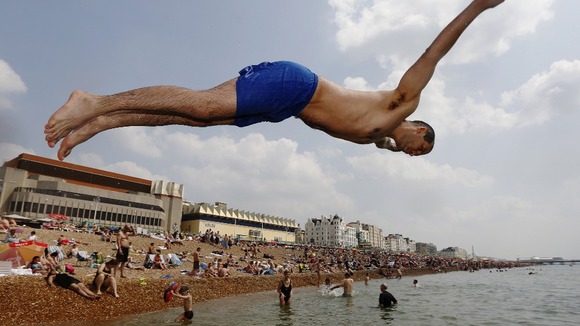 Today London is expected to see the best of the sweltering temperatures while the north of England will also climb to around 28C, finally enjoying the same highs as the south.