The teenager accused of carrying out the Boston Marathon bombings that killed three people and wounded more than 260 has arrived at court before his first hearing.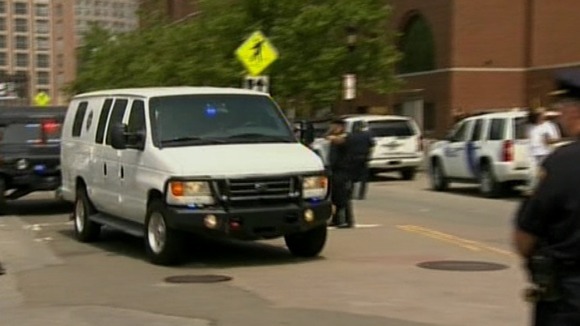 Dzhokhar Tsarnaev, who could face the death penalty if he is found guilty, will be watched by survivors of the attack in the courtroom.
The teenager arrived at the court four hours before the hearing and a group of supporters cheered the motorcade, shouting "Justice for Jahar" - as Tsarnaev is known.
This will be Tsarnaev's first public appearance since he was found bleeding and hiding in a boat after the April 15 explosions.