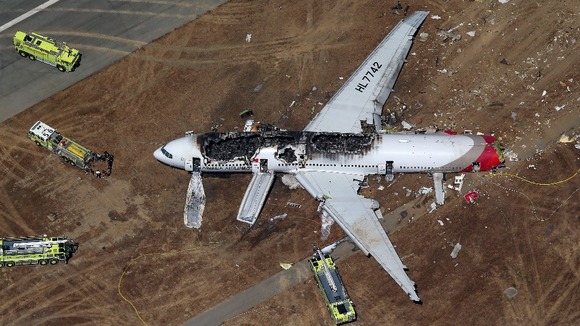 The senior pilot in the cockpit of Asiana flight that crashed landed in San Francisco airport on Saturday realised the plane was too low when it was flying at only 500ft (152m), an official has said.
National Transportation Safety Board Chairman Deborah Hersman also said the South Korean airliner's pilots were not tested for drugs or alcohol after the crash, because they do not fall under US regulations.
She said two flight attendants who had been sitting at the back of the plane were ejected when the plane crashed and thrown onto the tarmac. They survived but were seriously injured.