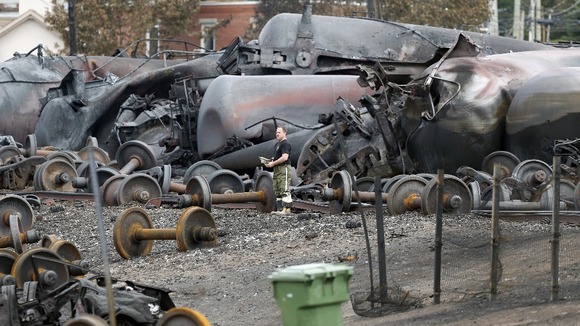 The number of people dead or missing after an oil-tanker train exploded in the Quebec town of Lac-Megantic has risen to 60 from 50, police said today.
None of the 15 bodies they have found has been identified and few residents hold out hope that any of the missing will be found alive.
Some 200 investigators are sifting through the wreckage of the explosion, which left giant fuel carriages upturned and forced the evacuation of some 2,000 of the town's residents.