The Save Trafford General campaign said the closure of its A&E department is "tearing the heart out of the hospital".
Matthew Finnegan, the campaign's chairman, said the future of the hospital - widely considered to be the birthplace of the NHS - is now "in real danger".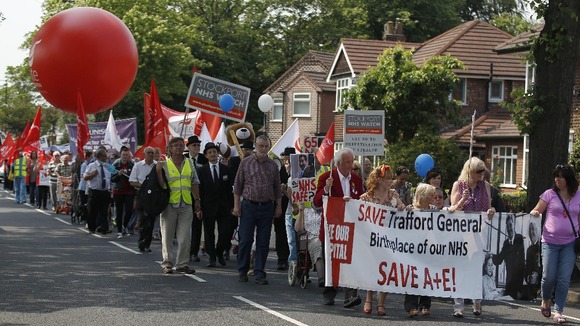 Mr Finnegan said: "These decisions can't just be made by clinicians - they have got to listen to what local people say. And people want an A&E, it's not an unreasonable request.
"Local people will be appalled and disgusted that they have not been listened to."