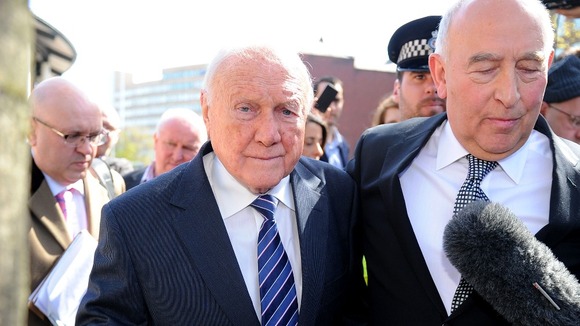 Victims of disgraced broadcaster Stuart Hall have welcomed the Attorney General's decision to refer the former presenter's sentence to the Court of Appeal for review, following complaints it was too lenient.
Alan Collins, from law firm Pannone, who is representing 17 of Hall's victims, said:
"We do echo the view of many sexual abuse victims and groups representing them that sentences should reflect the seriousness of the crimes committed and the decision to review Stuart Hall's sentence is to be welcomed.
"We await the court's decision with great interest."
The Attorney General referred the disgraced TV presenter's case after receiving about 150 complaints arguing Hall's sentence was "unduly lenient".
Hall was jailed for 15 months in June after admitting 14 counts of indecent assault, relating to girls aged between nine and 17.