Greenpeace has tweeted brief biographies of five of the six women who are climbing The Shard as a protest against fossil fuel companies drilling in the Arctic.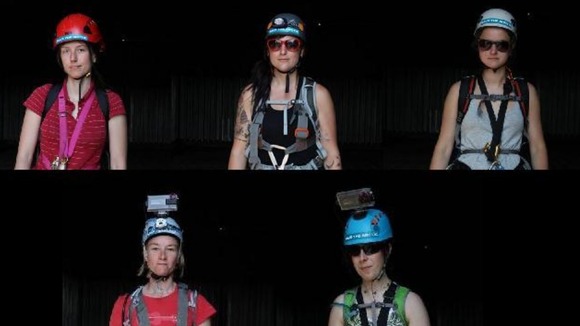 Sabine (top left) was "inspired to train as a climber after helping other activists get ready in Belgium".
Sandra (top centre) is from Sweden and has "just finished an MA in environmental science". She is also the lead climber.
Wiola (top right) from Poland "wants to change the way companies exploit vulnerable regions like the Arctic".
Liesbeth (bottom left) is from the Netherlands and "began climbing in high school". She now climbs ice, rock, alpine as well as The Shard.
Ali (botton right) is the only British protester. She has been climbing since she was 18 and hopes the protest can "bring attention to the dangers facing the Arctic".
The sixth climber is Canadian Victoria and is taking part because she "wanted to shout about something from the rooftops".