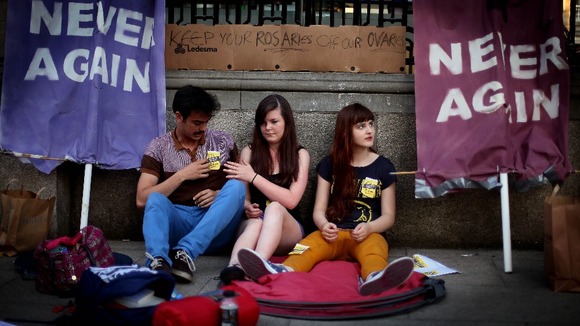 The Irish parliament has passed a landmark law to enshrine a woman's right to a termination should her life be at risk, by an overwhelming majority.
The Protection of Life During Pregnancy Bill was drawn up following the death of Savita Halappanavar, an Indian dentist who died in an Irish hospital in October last year after being denied an abortion as she miscarried.
Her widow claimed the couple had been told a termination was not allowed because "Ireland is a Catholic country."
Read: Woman dies in Irish hospital after being refused an abortion