Members of the media have gathered at Moscow's Sheremteyevo Airport ahead of Edward Snowden's meeting with human rights groups.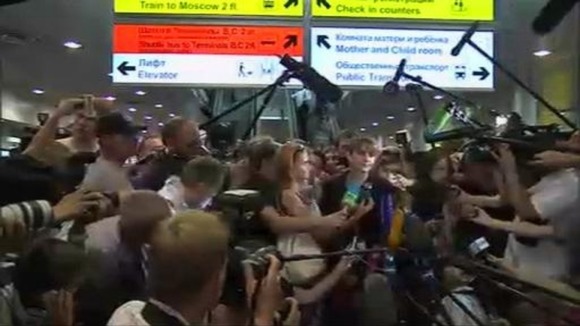 The former CIA analyst has requested the meeting to discuss the "next steps forward" after accusing the United States of preventing him from taking up offers of asylum.
Washington is seeking to prosecute Mr Snowden for leaking secret documents and have criticised China's failure to extradite him.