Ethiopian Airlines said it would continue to operate its fleet of Boeing 787 Dreamliners after one of them caught fire at Heathrow airport.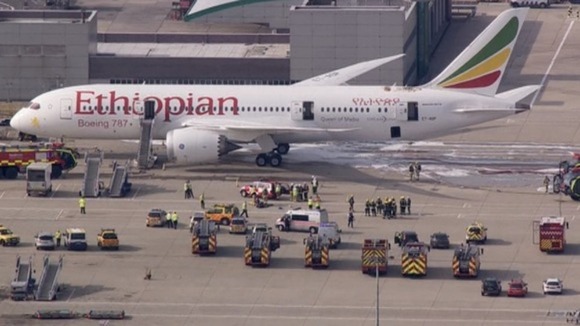 The company's public relations department said: "We have not grounded any of our aircraft. The incident at Heathrow happened while the plane was on the ground and had been for more than eight hours and was not related to flight safety."
Asked whether the airline has determined the cause of the fire, Ethiopian Airlines said: "There is no new development. No safety issue. The incident is being investigated to determine cause of smoke."
Read: Investigation launched after Boeing 787 Dreamliner fire closed Heathrow