A human error did not cause a train to derail outside Paris that left six people dead, the French transport minister said.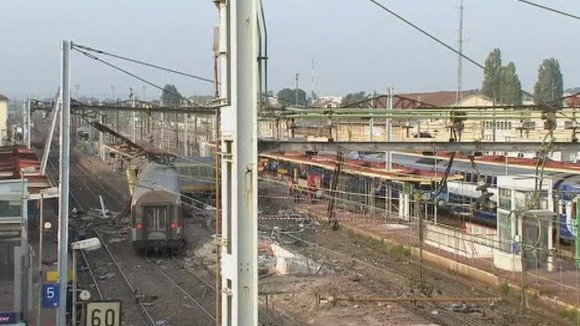 The train, which left the French capital on Friday night, jumped the track just a few miles into its journey as it traveled through a small town station.
Transport Minister Frederic Cuvillier said it was unclear what caused France's deadliest crash in years but he added that authorities were looking into a possible error in the switching system - which guides trains from one track to another.
Mr Cuvillier said 30 people were injured after the crash and that it was impossible to know whether anyone was still trapped in the carriage until it is lifted.