The train derailment that killed at least six people in central France may have been caused by a loose steel plate at a junction, French train operator SNCF said.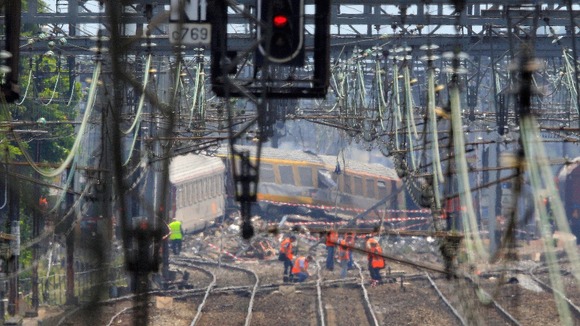 The steel plate, which should have remained bolted onto the track, moved to "the middle of the track junction", preventing the rolling stock from passing through, Pierre Izard of SNCF said today.
"The reasons why this fishplate dislocated itself is the very focus of the investigations," SNCF head Guillaume Pepy said.