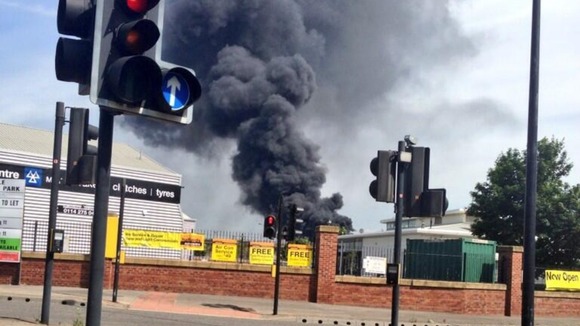 Ten crews from across Yorkshire are attending a major fire at a recycling plant in the heart of Sheffield.
South Yorkshire Fire Services say the fire has spread to a nearby plastics recycling centre, which contains more than 20 tonnes of plastic.
Huge plumes of smoke are reaching several miles into the sky over the city. The fire service is calling on local residents to shut their doors and windows to keep out the acrid smoke.