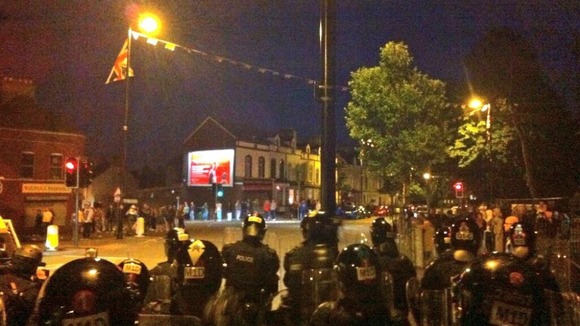 Loyalist protesters have attacked police for a third successive night in Belfast.
Trouble again flared in the Woodvale Road area in the north of the city as the fall out from a decision to ban a controversial Orange Order parade passing through the nearby republican Ardoyne area continued.
Hundreds of loyalists were involved in a tense stand off with riot police throughout the evening, with disorder finally breaking out around 10.30pm.
Petrol bombs and a range of other missiles were thrown at police, who responded by firing baton rounds.
The Police Service of Northern Ireland (PSNI) said one officer had been injured in the initial clashes.