Police have warned that more people are expected to be arrested once video footage is analysed, as riots continued in Belfast for a third successive night.
At least six petrol bombs and other missiles were thrown at police on Sunday night.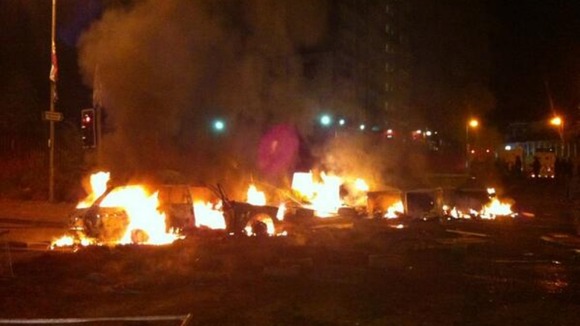 Cars along with industrial bins were also set alight in north Belfast as clashes continued.
The Police of Northern Ireland said one officer had been injured in the riots, which stem from a decision to ban a Orange Order parade passing through the nearby republican Ardoyne area.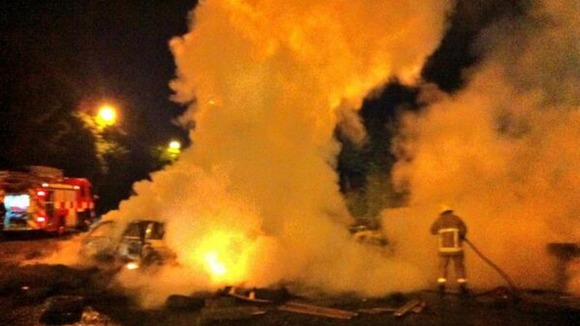 A special sitting of Belfast Magistrates' Court was held yesterday with plans in place to keep courts open if clashes continue.