David Cameron is being pressured by his wife to do more in the Syrian conflict senior government sources have told the Times.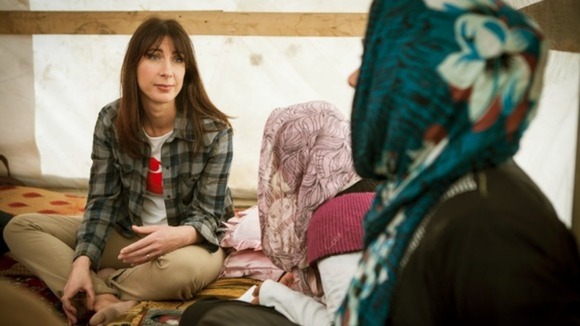 Samantha Cameron visited Syrian refugees in Lebanon in March and is cited as the "biggest explanation" for the Prime Minister's stance over the conflict.
Read more: Samantha Cameron - Childhoods 'smashed to pieces'
Sources close to Mr Cameron confirmed to the paper that his wife had pushed for a more robust response to the humanitarian crisis.