Outside the Vancouver hotel where Cory Monteith's body was discovered, a makeshift memorial has been created as fans left flowers and notes commemorating the actor.
In the UK a Glee convention near Heathrow changed planned activities to allow fans to mourn the actor.
"The news was devastating," said Chloe Harvey, an 18-year-old fan from Portsmouth.
"No one had any idea what to say or do. It just shows how much of a truly amazing guy Cory was that everyone was so shocked and emotional about the news."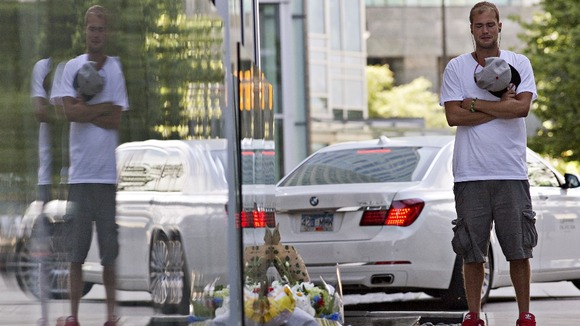 Read more: Glee actor Monteith found dead
"We all woke up to hear the story, and no one really wanted to believe it was true," said Chloe-Louise Bond, a 22-year-old fan from Wakefield.
"Walking into the main room, you could just feel the tragedy in the air, absolute strangers became a family right in that moment. Everyone was crying and hugging and just trying to get over the shock."