Shadow health secretary Andy Burnham has defended the Labour Government's record on hospitals.
During Health Questions in the Commons, Mr Burnham brought up the investigations of Basildon and Tameside hospitals.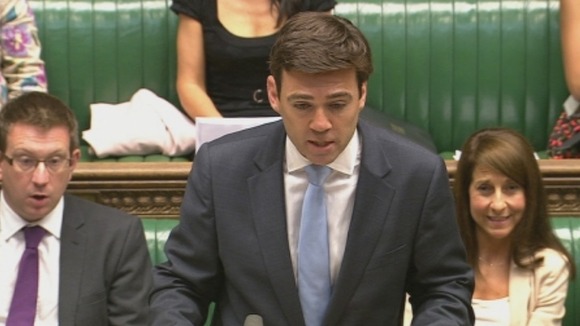 Health Secretary Jeremy Hunt said he was "surprised" that Mr Burnham wanted to mention events at Tameside, as the hospital had "high death rates for eight years under Labour" and the then-Government "ignored warnings".
Mr Burnham rejected the Health Secretary's remarks as "wrong", adding, "I ordered unannounced inspections into Tameside".