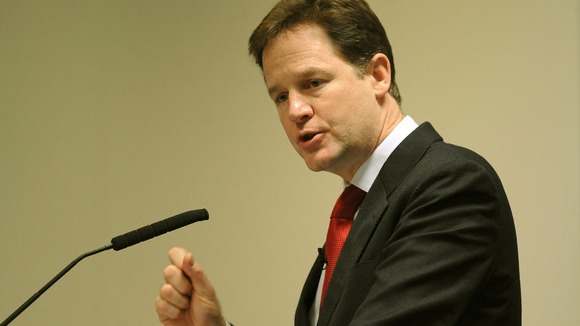 Deputy Prime Minister Nick Clegg has defended the Liberal Democrats' review into alternatives for Britain's Trident nuclear deterrent.
The party concluded today that Britain can maintain a strong nuclear stance without a like-for-like replacement of its Trident submarine fleet, but maintained there are other options.
In a statement, Mr Clegg said: "This is the most thorough review of our nuclear deterrent this country has ever published.
"It clearly shows that there are options for our country that do not simply involve us sticking to the same strategic positions that were taken in the Cold War."
"I hope that today marks the beginning of a fact-based debate about Trident that will see us discussing what kind of deterrent is right for Britain in the 21st Century, rather than just sticking to decisions that were made for another time."
Read: Lib Dems' Trident review considers nuclear alternatives